Affordable taxi trips to The Light House Of Albion in Albion (West)
Visit The Light House Of Albion with Taxi Service Mauritius
Free Child Seat
Upon request
Free Cancellations
24-hours
Payment Options
Pay-Online or in cash
Book a private taxi to The Light House Of Albion in Albion. Affordable Rates.
Your friendly Chauffeur Awaits
We provide reliable round-trip taxis to The Light House Of Albion at affordable rates. You can have a glimpse of our taxi prices to The Light House Of Albion below. Please use the quote request feature to send us the number of people traveling & your pickup location. Our team will get back to you within some hours with the requested pricing. No hidden fees; you only pay what you have been quoted for.
This place features among the popular historical places to visit in Mauritius.
The Albion Lighthouse, also known as the Pointe aux Caves Lighthouse, is a 30-metre tall structure that stands on a magnificent cliff edge by the side of the ocean. This iconic emblem of sea-travel is located on the west coast of Mauritius and dates back to more than a century old (completed in 1910). Very popular among photographers, the lighthouse offers a unique photoshoot spot.
The Albion Lighthouse is the only fully-operational lighthouse in Mauritius as of today and still offers navigation assistance to ships approaching the coasts of Mauritius You will notice that it flashes twice, every 10 seconds for signal purposes.
About the lighthouse
The lighthouse has four floors, a balcony, and a dome. The first floor has an electric panel, the second floor is where a light is projected that helps the sailors navigate, third is a storage room for the spare engine parts, while it is from the fourth floor where there's a dome that a double flash is generated. However, to visit the lighthouse you will need to receive an authorization letter from the Mauritius Ports Authority.
Taxi Prices to The Light House Of Albion
Unforgettable Memories Await at The Light House Of Albion in Mauritius
Visit The Light House Of Albion with Taxi Service Mauritius
Are you ready to embark on a journey to The Light House Of Albion? With Taxi Service Mauritius, your transportation needs are covered, ensuring a hassle-free and comfortable experience. Let us be your travel guide as we explore the history, culture, and breathtaking attractions of this enchanting destination. Get ready for an unforgettable adventure!
Taxi to The Light House Of Albion: A Journey to Remember
Located on the mesmerizing island of Mauritius, The Light House Of Albion is a place that captivates both locals and tourists alike. As you embark on your journey with Taxi Service Mauritius, you'll discover the charm and beauty of this historical landmark.
History and Culture: Unveiling the Past
The Light House Of Albion holds a significant place in the history of Mauritius. Built in the 19th century, this lighthouse served as a beacon of hope and safety for sailors navigating the treacherous waters. Today, it stands as a symbol of the island's maritime heritage and resilience.
Immerse yourself in the rich culture surrounding The Light House Of Albion. The local community embraces their history and traditions, and you can witness it through their vibrant festivals, traditional music, and delicious cuisine. Engage with the friendly locals, and you'll gain a deeper understanding of their way of life.
Breathtaking Attractions Along the Way
As you travel to The Light House Of Albion, marvel at the stunning landscapes and attractions that Mauritius has to offer. The journey itself is a feast for the senses, with picturesque views at every turn.
En route, you'll encounter the majestic Black River Gorges National Park. This protected reserve is a nature lover's paradise, home to rare plant species and endemic wildlife. Take a moment to breathe in the fresh air and revel in the natural beauty that surrounds you.
The nearby Seven Colored Earths is another must-see attraction. This geological wonder features vibrant sand dunes in seven distinct colors, creating a mesmerizing visual spectacle. Witness nature's artistry firsthand as you explore this unique phenomenon.
For those seeking adventure, the Tamarin Falls awaits you. These cascading waterfalls nestled amidst lush greenery provide the perfect backdrop for adrenaline-pumping activities such as canyoning and hiking. Feel the rush as you navigate through the natural pools and immerse yourself in the pristine surroundings.
Unparalleled Convenience and Comfort
With Taxi Service Mauritius, your journey to The Light House Of Albion is made even more enjoyable. We prioritize your comfort and convenience, offering a range of vehicle options to suit your needs. Whether you prefer a spacious luxury car, a minibus for larger groups, or an SUV for added comfort, we have you covered.
We understand the importance of safety, especially when traveling with children. That's why we provide child seats upon request, ensuring a secure and comfortable ride for your little ones. We even offer one seat free of charge, making family travel more affordable and stress-free.
Payment methods are flexible, giving you the freedom to choose what works best for you. You can opt to pay in cash directly to the driver after the trip or make a secure online payment via PayPal or credit card prior to the transfer.
To make your experience even more seamless, we offer automatic reminders a couple of days before your tour. This ensures that you never miss a moment of your adventure, keeping you informed and ready for your journey ahead.
With our mobile app, you have easy and fast access to taxi ride quotations. Simply download the app, and you'll have all the information you need at your fingertips. Planning your trip has never been easier!
Embark on an Unforgettable Journey
Prepare yourself for an unforgettable journey to The Light House Of Albion with Taxi Service Mauritius. Immerse yourself in the rich history and culture of this remarkable destination, and be amazed by the breathtaking attractions along the way. With our reliable transportation services and commitment to your comfort, we guarantee a memorable experience from start to finish. Book your tour today and let us take you on an adventure you'll cherish forever.
This is a round-trip chauffeur service to The Light House Of Albion from any accommodation in Mauritius.
A waiting time of 5-hours will be included in the transport price that will be quoted to you. Any additional waiting-hour is €10 per hour.
Transport is charged per vehicle, not per person.
Pay-online via Paypal. Existing customers can request to pay cash directly with the driver in MUR, EUR or USD.
The first child seat ordered is FREE of charge. Any additional seat ordered is €10 per seat. You can also bring your own.
If you would like to visit other places along the way, please make sure to mention it at the time of booking. The driver may have other rides already scheduled after your trip and his time might be limited if not planned beforehand.
Free cancellation: Obtain a full refund if you paid online in advance & you wish to cancel the taxi at least 24 hrs prior to the trip.
What People Are Saying About Us

Thank you Taxi Service Mauritius for great service. The online booking process was quick and efficient. Our driver arrived early and was very friendly and helpful. The vehicle was well maintained and tidy. The drive to the airport was safe and without incident.

Very smooth booking process, fair prices and perfect service! We booked an airport taxi 2 months in advance. From the start the communication was friendly and clear. The driver was waiting for us with a sign and he was very professional and friendly. We would use their service again, without a doubt!
Average rating:
41 reviews
Aug 17, 2023
Reliable and well organized
Reliable and very efficiently organized. They contact you for arrival and adapt to the landing times if there are flight delays
Aug 12, 2023
Good quality service
Booked airport transfers and island tours via e mail in Aug'23. Had a very nice experience. Quick responses on mail and clarity on prices. Car was clean and always on time. Special Thanks to Neiha who handled booking and Pradeep who drove us on all trips and acted as a guide as well.

While visiting a foreign country and booking cabs through mails may lead to doubts in quality of service. But with Taxi Service, one can keep aside all worries.
Aug 9, 2023
Excellent Service
Brilliant service, Thanks to Mr Vikash for the great experience, punctualitiy, Helpfulness and efficient service delivery. Definitely recommend!
Jul 31, 2023
Fully recommended
Easy booking, excellent communication with fast responses and very fair prices.
The driver that met is in the airport was very polite, nice and pleasant as well as a very good driver. The car was nice, new and electric. Fully recommended 👍🏻
Jul 28, 2023
Excellent Service
I highly recommend this taxi service which we used on arrival and departure in Mauritius.
They were on time, communicated well, and their drivers were competent and friendly
THE BEST TAXI COMPANY IN MAURITIUS SINCE 1977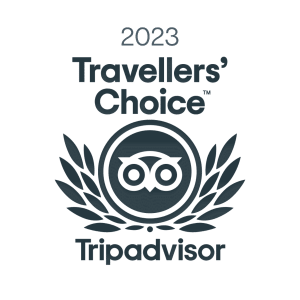 Established since 1977 in Quatre-Bornes, Taxi Service Mauritius, is the first local taxi-hailing company in Mauritius dispatching vehicles to pick-up guests around the island on a 24/7 basis. We've also learned to excel in providing a friendly service to tourists visiting the island. Our online platform is dedicated to visitors coming from over the world & provide them with a reliable transport solution that is both easy to pre-book & pay. We've succeeded in building a very positive 5-Star reputation in 2020 on our TripAdvisor & Trustpilot profiles thanks to our fantastic, friendly & dedicated staff. Unlike the competition, we believe that each & every transfer needs planning & briefing. Based on your special requests, we know who we have to send to you & we won't just send a driver who was just roaming around your pick-up location. At Taxi Service Mauritius, trips are planned in advance to ensure a high level of service & the driver details are sent to customers at least a day before the transfer. That is also why we also urge customers to book at least a day in advance. To cut short, we are the ones that offer great service at a reasonable price in Mauritius (usually 30-50% cheaper than the individual taxis).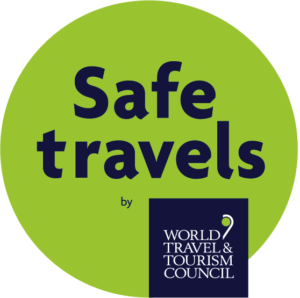 Our fleet consists of brand-new passenger cars, Minibuses (10 & 15 seaters), Coaster Buses, VIP Vehicles & SUVs. All our drivers are licensed individuals, never been convicted to court, have a rating of +4 over 5 & are screened every 6 months by our directors in person. Most of our drivers are local gentlemen, family-man, aged between 30-55 years old & they all have a passion for their job. They love what they do and we invite you to discover it yourself. Unlike other taxi-hailing businesses, we fully know in advance who we are sending to our guests. We believe that every trip whether short or long needs planning & preparation. We will brief your driver extensively based on your requirements for the transfer – Once this is done, we will send you the driver's details for your convenience one day prior to the transfer. Thanks to our drivers & planning team for giving everything day & night to help us achieve success & great customer satisfaction. You can reach us through our Whatsapp or our phone office if you prefer to speak with someone at Taxi Service Mauritius. Or you can simply leave us an email & we will get back to you within hours. Frequent travelers can use our Taxi App to book their trips & earn app-only deals.
WE EXCEL IN:
---
Our contact details are as follows:
Taxi Service Mauritius
Quatre Bornes, Mauritius.
Phone: (+230) 59 55 03 05
Whatsapp: (+230) 57 15 74 74
Email: [email protected]
Looking forward to ride with you soon.

Request a quote. Expect a same day reply by email.
Once you confirm the quote, a confirmation email & an e-voucher will be sent to you.
You can present the voucher to the driver either in printed or via your mobile.
In the event that you do not receive an email from us after booking, please check your Spam folder or notify us via email.
You will receive your driver's contact details by email at least a day before your scheduled tour.
Meet your driver on-time at your hotel reception or residence. Please always inform your hotel in advance about his arrival so as to avoid any delays at the hotel entrance.
Inquire & Book Your Trip by Email
Let us assist you with your private trip to The Light House Of Albion
Prefer WhatsApp? We've got you covered! 🙂 –>  +23058018712
---
YOU MAY ALSO LIKE
Other Places to discover near The Light House Of Albion