Free Child Seat
Upon request
Free Cancellations
24-hours
Payment Options
Pay-Online or in cash
7-hrs of Private & Guided Sightseeing in the south-east of Mauritius
Places you will discover in the South-East Tour
Experiencing the Charm of Mauritius: Guided South-East Tour Mauritius
Are you ready to embark on an extraordinary adventure in the mesmerizing landscapes of the South-East region of Mauritius? Look no further! With our Guided Private South-East Tour and Taxi Service Mauritius, we offer a unique experience tailored just for you. Discover the wonders of this region, from volcanic craters and serene lakes to lush tea plantations and vibrant nature parks. Sit back, relax, and let our expert guides and professional taxi service create a personalized journey filled with unforgettable moments.
South-East Tour Prices
Pick-up from any accommodation in Mauritius. Choose to start anytime between 7.30AM to 10AM. Private Tours (not shared with other parties)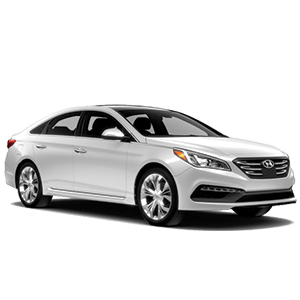 Standard Car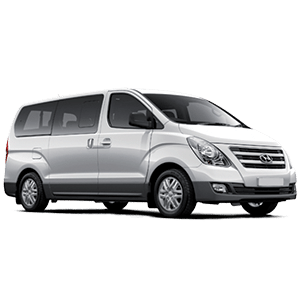 Family Minivan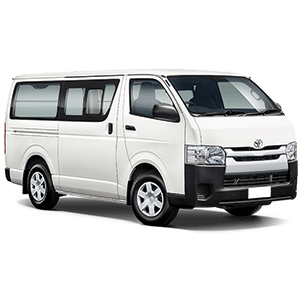 Standard Minivan
Executive Minivan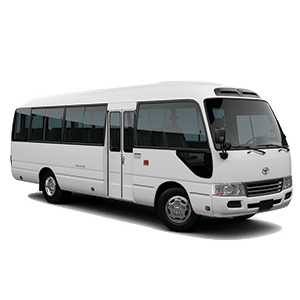 Coasters / Buses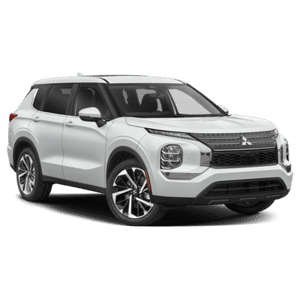 SUV
A full-day Guided South-East Tour with Taxi Service Mauritius (7-hrs Private Tour)
The Guided South-East Tour with Taxi Service Mauritius is your passport to tropical paradise. From pristine beaches and cultural treasures to natural wonders and gastronomic delights, this tour encapsulates the essence of Mauritius. With the convenience of our professional taxi service, you can sit back, relax, and embrace the magic of this enchanting island nation. Let us guide you through the South-East region, where azure waters and silver beaches await your arrival. Book your tour now and embark on a journey of a lifetime.
South-East Tour itinerary:
Pick up from any hotel/residence in the morning
Stop at Grand Bassin (also named as Ganga Talao)
Drop-off at your hotel/residence
Why choose Taxi Service Mauritius for your private South-East Tour Mauritius
The South-East features all the popular places in the South-East of Mauritius. Embark on an unforgettable journey through the captivating South-East region of Mauritius with our Guided South-East Tour. Immerse yourself in the natural beauty of pristine beaches, explore cultural landmarks, and uncover hidden treasures. Marvel at the volcanic crater of Trou aux Cerfs, indulge in the gastronomic delights of the region, and experience thrilling adventures. With the convenience of our professional taxi service, you can relax and enjoy the journey while our knowledgeable guides provide valuable insights. Let the South-East Tour transport you to a world of breathtaking landscapes, rich heritage, and unforgettable moments in paradise.
No Stops at Tourist Shops for a Reward
Enjoy an authentic, uninterrupted journey with our 'No Stops at Tourist Shops' driver policy. Our drivers won't detour to commission-based tourist shops, a common practice in Mauritius.
Up to 45% cheaper than Your hotel taxi
With our service, you can bask in the premium comfort of a private, well-maintained vehicle and enjoy the expertise of professional drivers, all while saving up to 45% compared to hotel and individual taxi rates.
Customize your South-East Tour to Match Your Unique Curiosities!
Don't just take a tour, create one that speaks volumes about your passions and preferences. Make your tour truly one-of-a-kind! Speak to our agents to finalize an itinerary.
5-Star Reviews & Happy Customers
Our customers' joy is our biggest reward! Browse through our glowing customer reviews and discover why our service has been the choice for countless happy explorers. Check out our taxi online reviews.
Unveiling the Southern Wonders: A Glimpse into the Itinerary of the South-East Tour
A private full day tour in the South-East of Mauritius where you will explore the serenity of the South East of Mauritius an area known for its beautiful lagoons, virgin beaches, and green scenery. This is a Private Tour, only for you to go in a private vehicle (including pick up and drop off from anywhere in Mauritius)!
After you are picked up from your accommodation, you will head to Trou Aux Cerfs Volcanic crater in Curepipe, Mauritius famous crater. From Floreal heading to Curepipe, you will stop on the way to visit the Trou aux Cerfs. This huge natural volcanic crater, 85m deep and 200m wide, was formed millions of years ago. Here you will have a beautiful panoramic view of the crater and the town of Curepipe, and when the sky is clear it is possible to see all the way to Reunion Island.
We will then take you to Grand Bassin where you will also get to see the statue of Lord Shiva. The statue is of 108 feet (33 meters) and is the highest known statue in Mauritius (and one of the 50 highest statues in the world). The sight of the Mangal Mahadev statue is quite impressive as it is a beautiful crafted very big statue.
Your next stop will be at Bois Cheri Tea Factory: awaken your five senses as you discover the making of teas, rum, vanilla, essential oils – and as you stroll down the exotic gardens of the Bois Cheri tea plantation. A guide will walk you around during your visit and will guide you on the history, stories and tales of all the sites. It is a trip that will take you back in time to the first days of Mauritius with its rich colonial history and you will get a chance to learn on the importance of tea productions in Mauritius.
Your driver will then take you to the famous Vallee des Couleurs (7 Coloured Valley Nature Reserve). The range of natural landscapes, with its plateaus, plains, mountains, valleys, waterfalls, pools and ponds, unfolding inside this green amphitheatre. The fascinating attractions of the Nature Park, spreads over some 450 acres of land and revolves around the indigenous fauna and flora that abound in the park.
We will then head to Gris-Gris, found at the Southern tip of Mauritius. The appeal of Gris Gris lies in it scenery, the high cliffs here drop abruptly to the sea and the bracing winds of the Indian Ocean blow all year round. Gris-Gris is well known for its sea cliff and this is definitely a sight worth seeing. This part of the island is not surrounded by coral reefs and this is why thick waves crash directly on the cliffs. At the southern end of Gris-Gris you will have a great viewpoint on the cliffs and will see the squashing of waves against the flanks of the cliffs.
Finally, we will visit the La Vanille Crocodile Park. The park is home to various species of animals, reptiles and plants. The park is set in a beautiful rain forested valley with natural freshwater springs, full of prawns and fish. As part of your visit to the Crocodile & Giant Tortoises Park, the park's guides will guide you through some unforgettable walks, and you will stroll through luxuriant greenery where banana trees, palm trees and giant bamboos provide shade for the crocodiles and the giant tortoises. During your stay in the crocodile park you can also experience a firsthand unique encounter with the giant tortoises and turtles, and get a rare chance to feed, pet and play with them.
Free cancellations (obtain full refund) if you cancel the tour at least 24 hrs before.
Payment methods: (1) Cash payment can be made to the driver in MUR, EUR or USD or (2) Pay-Online in EUR prior to the tour. The payment link will be found in your booking confirmation voucher which you will receive by email.
Child/Toddler Seats: First child seat ordered is Free of charge & is upon request. Any additional child seat ordered is charged at EUR 10 per seat.
If you require a drop-off at the airport after the sightseeing tour, please contact us [captainform id="1149910″ lightbox="1″ text_content="here" type="text"]
What's Included in the South-East Tour
This private South-East Tour of Mauritius includes:
Pick up and drop off from any hotel / place of accommodation anywhere in Mauritius.
Full-day transportation to all the sights mentioned above.
A friendly english/french speaking driver to show you around and inform you on each of the sights.
What's NOT Included in the South-East Tour
This private South-East Tour does not include:
Entry tickets fees to places such as the tea factory & the nature parks, approximately MUR 1,000 in total per adult. Contact us for additional information.
Lunch not included in the package – Your driver/guide will suggest a restaurant based on your taste, or feel free to request a stop at any restaurant of your choice along the way! Either way, you will have the final word, of course.
Top Places to Visit on the Guided South-East Tour
Visit Trou aux Cerfs Volcanic Crater
Embark on a journey to the magnificent Trou aux Cerfs Volcanic Crater, a dormant volcano that offers breathtaking panoramic views of the surrounding landscapes. As you stand on the crater's rim, marvel at the lush greenery and the tranquil lake at its center. Our expert guide will share geological facts and legends associated with this natural wonder, making your visit truly captivating.
Stop at Grand Bassin (Ganga Talao)
Discover the spiritual side of Mauritius as we make a stop at Grand Bassin, also known as Ganga Talao. This sacred lake is considered the most important Hindu religious site on the island. Admire the majestic statue of Lord Shiva and immerse yourself in the peaceful atmosphere of the temple complex. Our guide will provide insights into the religious significance and cultural traditions surrounding this serene location.
Visit Bois Cheri Tea Factory & Museum
Indulge in the rich aromas and flavors of Mauritian tea with a visit to the Bois Cheri Tea Factory & Museum. Explore the lush tea plantations and witness the tea-making process firsthand. Learn about the island's tea heritage, from its colonial beginnings to the present day. After the tour, savor a cup of freshly brewed tea while enjoying panoramic views of the surrounding countryside.
Visit La Vallee des Couleurs Nature Park
Immerse yourself in the vibrant beauty of La Vallee des Couleurs Nature Park. Explore the diverse flora and fauna as you stroll through this enchanting paradise. Admire the vivid colors of the famous 23 Colored Earths and learn about the geological wonders that created this unique phenomenon. Capture stunning photos at the picturesque waterfalls and take a thrilling zipline ride for an adrenaline rush.
Gris-Gris Viewpoint
Experience the raw power of nature at the Gris-Gris Viewpoint. Marvel at the dramatic cliffs and crashing waves as you take in the breathtaking coastal scenery. Listen to the sound of the waves and feel the ocean breeze on your skin. Our guide will share intriguing stories and local folklore associated with this mystical place, adding an extra layer of enchantment to your visit.
La Vanille Crocodile Park
Get up close and personal with some of the world's largest reptiles at La Vanille Crocodile Park. Discover fascinating crocodiles and giant tortoises as you explore the park's lush surroundings. Learn about the conservation efforts in place to protect these magnificent creatures. Don't miss the chance to hand-feed the giant tortoises and witness the feeding frenzy of the crocodiles.
What People Are Saying About Us

Thank you Taxi Service Mauritius for great service. The online booking process was quick and efficient. Our driver arrived early and was very friendly and helpful. The vehicle was well maintained and tidy. The drive to the airport was safe and without incident.

Very smooth booking process, fair prices and perfect service! We booked an airport taxi 2 months in advance. From the start the communication was friendly and clear. The driver was waiting for us with a sign and he was very professional and friendly. We would use their service again, without a doubt!
Average rating:
20 reviews
Aug 16, 2023
excellent service for sightseeing tours
We made the round trip transfer as well as the south and north excursions of the island. We had a great time with our driver Seeva who knows the island and all these anecdotes. Always on time and very courteous, I recommend him without hesitation.
Very responsive WhatsApp service.
Jul 25, 2023
Great trip
We made the south tour with volcano crater, grand basin, seven colored earth and viewpoints. Our driver was very nice and helpful.
Great trip which we can recommend.
Jul 17, 2023
Great Excursion
We did the tour of the South of Mauritius with Mikael. He took us to a model ship building factory, the volcanic crater, the Ganga Talao sacred lake, Black river gorges national park and Chamarel Seven Coloured Earth. Along the way he pointed out mountain features and stopped whenever there was a particularly beautiful view so that we could take it in and also take photos. Everywhere we went, he ensured that he took us to the entry point and even ensured that we knew where to walk. I am glad that I didn't hire a car and try to drive myself as the roads we took were very twisty and narrow. Mikael was an accomplished driver which took all the stress out of the day for us and we could just enjoy the scenic beauty around us.
Feb 28, 2020
excellent taxi and day tours
Really easy to book a taxi. We used whatsapp to book airport transfers. They were on time with smile, polite drivers. Did the south west and north tours, both excellent, comfortable cars and reasonable price. Would definitely recommend. Both of the trips were great Picked us up at early hours of the morning when required and by sharing their local knowledge and recommendations for each area we went to. Very friendly and reliable company.
Feb 28, 2020
Great company
A few hours after my request for a customised tour we got our confirmation.

Our driver Bobby arrived on time and after checking the route we started in an interesting day. As planned, we are visited Vanilla Park, le Morne, Seven Coloured Earth, Chamarell Waterfall and the temple Ganga Talao. Additionally, He showed as several other interesting spots on our way, like the wild beach Gris Gris, the Slave Route Monument in Le Morne, ... He was a great guide, who told us a lot about the nature and culture of Mauritius.

We had a great day an can fully recommend these guys offering great and interesting tours to a reasonable price.
THE BEST TAXI COMPANY IN MAURITIUS SINCE 1977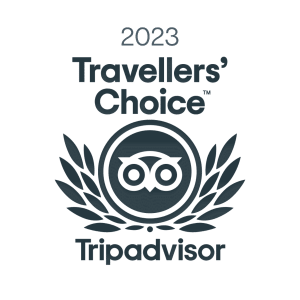 Established since 1977 in Quatre-Bornes, Taxi Service Mauritius, is the first local taxi-hailing company in Mauritius dispatching vehicles to pick-up guests around the island on a 24/7 basis. We've also learned to excel in providing a friendly service to tourists visiting the island. Our online platform is dedicated to visitors coming from over the world & provide them with a reliable transport solution that is both easy to pre-book & pay. We've succeeded in building a very positive 5-Star reputation in 2020 on our TripAdvisor & Trustpilot profiles thanks to our fantastic, friendly & dedicated staff. Unlike the competition, we believe that each & every transfer needs planning & briefing. Based on your special requests, we know who we have to send to you & we won't just send a driver who was just roaming around your pick-up location. At Taxi Service Mauritius, trips are planned in advance to ensure a high level of service & the driver details are sent to customers at least a day before the transfer. That is also why we also urge customers to book at least a day in advance. To cut short, we are the ones that offer great service at a reasonable price in Mauritius (usually 30-50% cheaper than the individual taxis).
Inquire & Book Your Trip by Email
Let us assist you with your private trip to
Prefer WhatsApp? We've got you covered! 🙂 –>  +23058018712
---