Free Child Seat
Upon request
Free Cancellations
24-hours
Payment Options
Pay-Online or in cash
7-hrs of Private & Guided Sightseeing in the south of Mauritius
Places you will discover in the South Tour
Discover the hidden gems: A Full-Day Guided South Tour
Welcome to the beautiful island of Mauritius, where paradise awaits you at every turn. If you're looking for an unforgettable adventure that will allow you to explore the mesmerizing south region, a private guided tour with Taxi Service Mauritius is the perfect choice. Immerse yourself in the stunning natural landscapes, vibrant culture, and rich history of this tropical gem. Let's embark on an incredible journey together as we discover the hidden treasures of the southern part of Mauritius.
South Tour Prices
Choose to start anytime between 7.30AM to 10AM. Pick-up from any accommodation in Mauritius.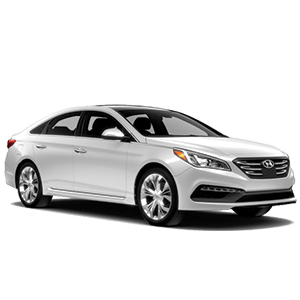 Standard Car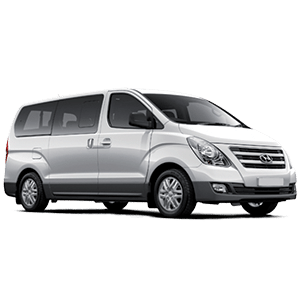 Family Minivan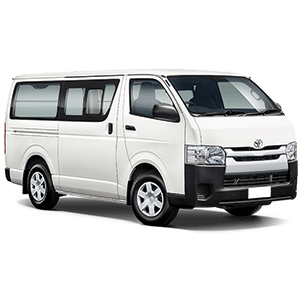 Standard Minivan
Executive Minivan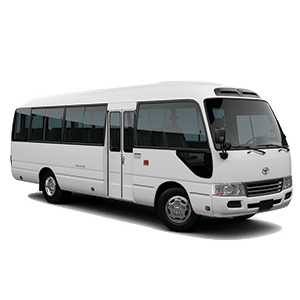 Coasters / Buses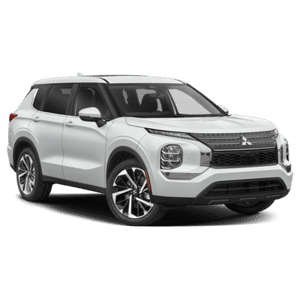 SUV
A memorable voyage: Discover the south of Mauritius with Taxi Service Mauritius
Picture this: you're lounging in the backseat of a comfortable, air-conditioned taxi. There's no stress about finding the right route or fighting traffic, only an eagerness to unveil the day's adventures. This is what the guided south tour with Taxi Service Mauritius offers – a journey that's as pleasurable as the destination.
Why choose Taxi Service Mauritius for your private South Tour Mauritius
The South tour with Taxi Service Mauritius stands out for its tailored experience. Our south tour features all the popular places to visit in South of Mauritius. The tour is led by knowledgeable local guides who are fluent in English and other languages. Their insights and anecdotes turn every pit-stop into a fun learning experience. The taxi service ensures maximum comfort, flexibility, and convenience. It's not just a tour, it's your tour.
No Stops at Tourist Shops for a Reward
Enjoy an authentic, uninterrupted journey with our 'No Stops at Tourist Shops' driver policy. Our drivers won't detour to commission-based tourist shops, a common practice in Mauritius.
Up to 45% cheaper than Your hotel taxi
With our service, you can bask in the premium comfort of a private, well-maintained vehicle and enjoy the expertise of professional drivers, all while saving up to 45% compared to hotel and individual taxi rates.
Customize your South Tour to Match Your Unique Curiosities!
Don't just take a tour, create one that speaks volumes about your passions and preferences. Make your tour truly one-of-a-kind! Speak to our agents to finalize an itinerary.
5-Star Reviews & Happy Customers
Our customers' joy is our biggest reward! Browse through our glowing customer reviews and discover why our service has been the choice for countless happy explorers. Check out our taxi online reviews.
Exploring the Southern Beauty: A Sneak Peek into the Itinerary of the South Tour
Begin your adventure with an optional visit to the Trou Aux Cerfs Volcanic Crater in Curepipe, a dormant volcano offering breathtaking views of the island. Next, optionally, stand in awe of the world's third-tallest Shiva statue at Grand Bassin – a place of reverence and tranquility.
Proceed then to the mesmerizing Alexandra Waterfalls, a scenic stop that guarantees spectacular photo ops. Not too far is the Black River Gorges viewpoint, a vista that unfolds a verdant expanse of the island's largest national park.
Your journey continues to the Chamarel Waterfall, a cascading marvel tucked away in lush greenery. A short ride away, witness the geological wonder of the Seven Coloured Earth, a spectacle that's as magical as it sounds.
No tour of the south is complete without a stop at the viewpoint of Benitiers Island & Le Morne Brabant. Soak in the vistas of the rugged mountain and the azure sea that seems to stretch on forever.
Lastly, engage your senses at the Rhumerie de Chamarel. Discover the rum-making process and maybe even sample the spirit that's deeply rooted in the Mauritian culture. It's not just a visit; it's an immersion into the island's rich heritage and natural splendors.
Free cancellations (obtain full refund) if you cancel the tour at least 24 hrs before.
Payment methods: (1) Cash payment can be made to the driver in MUR, EUR or USD or (2) Pay-Online in EUR prior to the tour. The payment link will be found in your booking confirmation voucher which you will receive by email.
Child/Toddler Seats: First child seat ordered is Free of charge & is upon request. Any additional child seat ordered is charged at EUR 10 per seat.
If you require a drop-off at the airport after the sightseeing tour, please contact us [captainform id="1149910″ lightbox="1″ text_content="here" type="text"]
What's Included in the South Tour
This private South Tour of Mauritius includes:
Pick up and drop off from any hotel / place of accommodation anywhere in Mauritius.
Full-day transportation to all the sights mentioned above.
A friendly english/french speaking driver to show you around and inform you on each of the sights.
What's NOT Included in the South Tour
This private South Tour does not include:
Entry tickets fees to places such as the Seven Coloured Earth Geopark & Rhumerie de Chamarel, approximately MUR 900 in total per adult. Contact us for additional information.
Lunch not included in the package – Your driver/guide will suggest a restaurant based on your taste, or feel free to request a stop at any restaurant of your choice along the way! Either way, you will have the final word, of course.
Venturing into the Southern Splendor
TROU AUX CERFS VOLCANIC CRATER IN CUREPIPE
The Trou Aux Cerfs Volcanic Crater is a natural wonder that must visit your tour of the south of Mauritius. The crater is located in Curepipe and is approximately 85 meters deep and 350 meters wide. You'll enjoy stunning panoramic views of the city of Curepipe from the top of the crater. The surrounding area is rich in lush green vegetation, making it a perfect spot for nature lovers.
GRAND BASSIN (3RD TALLEST SHIVA STATUE IN THE WORLD)
Grand Bassin is a sacred lake in Mauritius's mountains. This lake is one of the most important Hindu pilgrimage sites outside of India, and it's home to the third tallest statue of Lord Shiva in the world. The figure stands 33 meters high and is a breathtaking sight to behold. This optional stop is perfect for those interested in learning more about the Hindu culture of Mauritius.
ALEXANDRA WATERFALLS (VIEWPOINT)
Located in the Black River Gorges National Park, the Alexandra Waterfalls are a must-see on your tour of the south of Mauritius. These waterfalls are over 50 meters high and are surrounded by lush green vegetation, making for a stunning backdrop for your photos.
CHAMAREL VILLAGE & MOUNTAINS (VIEWPOINT)
Chamarel Village is located in the southwest of Mauritius and is known for its picturesque landscape. The village is surrounded by rolling hills and lush vegetation, making it an excellent spot for a relaxing stroll. The Chamarel Mountains are also a popular attraction in the village, providing stunning panoramic views of the surrounding area.
CHAMAREL WATERFALL (VIEWPOINT)
The Chamarel Waterfall is located in the Chamarel Village and is one of the most popular attractions in the south of Mauritius. The waterfall drops over 100 meters into a pool, making it a breathtaking sight. The surrounding area is also home to several hiking trails, making it an excellent spot for nature lovers.
SEVEN-COLORED EARTH (VIEWPOINT)
The Seven Coloured Earth is a geological formation in the Chamarel Village. The area is known for its unique dunes comprising seven different colors, ranging from red to blue to green. This is an excellent spot for photography enthusiasts and nature lovers alike.
VIEWPOINT OF BENITIERS ISLAND & LE MORNE BRABANT
The viewpoint of Benitiers Island and Le Morne Brabant is a must-see on your tour of the south of Mauritius. The view from this spot is breathtaking, providing panoramic views of the surrounding area, including the beautiful turquoise waters of the Indian Ocean.
THE RHUMERIE DE CHAMAREL (RUM FACTORY VISIT)
The Rhumerie de Chamarel is a rum factory in the Chamarel Village. Here, you'll learn about making rum and taste some of the delicious local rum. This is a great way to end your tour of the south of Mauritius and a perfect opportunity to take some souvenirs home with you.
---
In conclusion, if you're looking for a private tour that will take you through the most beautiful and awe-inspiring sights in the south of Mauritius, look no further than Taxi Service Mauritius. Our tours are designed to give you an unforgettable experience and a chance to explore Mauritius's natural beauty and cultural heritage. Our expert drivers will guide you through each destination, providing valuable insights and information.
With our private tours, you won't have to worry about navigating unfamiliar roads or figuring out public transportation. Our drivers will pick you up from your accommodation and take care of everything from there, ensuring you have a hassle-free and comfortable tour.
Additionally, our tours are customizable, meaning you can skip specific destinations or spend more time at others, depending on your preferences. We're committed to providing a personalized experience that meets your needs and desires.
Booking a private tour with Taxi Service Mauritius is a great way to ensure that you make the most of your time in Mauritius. You'll explore the island's south at your own pace without feeling rushed or constrained by a strict schedule. Our tours are perfect for couples, families, and groups of friends who want to create unforgettable memories together.
So why wait? Book your private tour of the south of Mauritius with Taxi Service Mauritius today and prepare for an adventure you'll never forget!
What People Are Saying About Us

Thank you Taxi Service Mauritius for great service. The online booking process was quick and efficient. Our driver arrived early and was very friendly and helpful. The vehicle was well maintained and tidy. The drive to the airport was safe and without incident.

Very smooth booking process, fair prices and perfect service! We booked an airport taxi 2 months in advance. From the start the communication was friendly and clear. The driver was waiting for us with a sign and he was very professional and friendly. We would use their service again, without a doubt!
South Tour Mauritius
Average rating:
20 reviews
Aug 16, 2023
excellent service for sightseeing tours
We made the round trip transfer as well as the south and north excursions of the island. We had a great time with our driver Seeva who knows the island and all these anecdotes. Always on time and very courteous, I recommend him without hesitation.
Very responsive WhatsApp service.
Jul 25, 2023
Great trip
We made the south tour with volcano crater, grand basin, seven colored earth and viewpoints. Our driver was very nice and helpful.
Great trip which we can recommend.
Jul 17, 2023
Great Excursion
We did the tour of the South of Mauritius with Mikael. He took us to a model ship building factory, the volcanic crater, the Ganga Talao sacred lake, Black river gorges national park and Chamarel Seven Coloured Earth. Along the way he pointed out mountain features and stopped whenever there was a particularly beautiful view so that we could take it in and also take photos. Everywhere we went, he ensured that he took us to the entry point and even ensured that we knew where to walk. I am glad that I didn't hire a car and try to drive myself as the roads we took were very twisty and narrow. Mikael was an accomplished driver which took all the stress out of the day for us and we could just enjoy the scenic beauty around us.
Feb 28, 2020
excellent taxi and day tours
Really easy to book a taxi. We used whatsapp to book airport transfers. They were on time with smile, polite drivers. Did the south west and north tours, both excellent, comfortable cars and reasonable price. Would definitely recommend. Both of the trips were great Picked us up at early hours of the morning when required and by sharing their local knowledge and recommendations for each area we went to. Very friendly and reliable company.
Feb 28, 2020
Great company
A few hours after my request for a customised tour we got our confirmation.

Our driver Bobby arrived on time and after checking the route we started in an interesting day. As planned, we are visited Vanilla Park, le Morne, Seven Coloured Earth, Chamarell Waterfall and the temple Ganga Talao. Additionally, He showed as several other interesting spots on our way, like the wild beach Gris Gris, the Slave Route Monument in Le Morne, ... He was a great guide, who told us a lot about the nature and culture of Mauritius.

We had a great day an can fully recommend these guys offering great and interesting tours to a reasonable price.
THE BEST TAXI COMPANY IN MAURITIUS SINCE 1977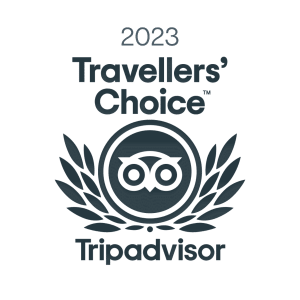 Established since 1977 in Quatre-Bornes, Taxi Service Mauritius, is the first local taxi-hailing company in Mauritius dispatching vehicles to pick-up guests around the island on a 24/7 basis. We've also learned to excel in providing a friendly service to tourists visiting the island. Our online platform is dedicated to visitors coming from over the world & provide them with a reliable transport solution that is both easy to pre-book & pay. We've succeeded in building a very positive 5-Star reputation in 2020 on our TripAdvisor & Trustpilot profiles thanks to our fantastic, friendly & dedicated staff. Unlike the competition, we believe that each & every transfer needs planning & briefing. Based on your special requests, we know who we have to send to you & we won't just send a driver who was just roaming around your pick-up location. At Taxi Service Mauritius, trips are planned in advance to ensure a high level of service & the driver details are sent to customers at least a day before the transfer. That is also why we also urge customers to book at least a day in advance. To cut short, we are the ones that offer great service at a reasonable price in Mauritius (usually 30-50% cheaper than the individual taxis).
Inquire & Book Your Trip by Email