Reliable Taxis from the SSR Airport of Mauritius to Grand Bay
Pre-Book your private airport transfer to Royal Palm Beachcomber
Meet & Greet
Meet and Greet services with refreshments on arrival
Free Child Seat
Child seats are available upon request / the first seat is Free
Free Cancellations
It's easy to cancel. Instant confirmations. No hidden fees
Payment Options
Pay-Online prior to the transfer or pay in cash to the driver
Limited-Time Offer
Book a Two-Way Airport Transfer Package (Arrival+Departure)
GET 10% OFF on your Departure Transfer!
Valid for bookings created before May 31, 2023.  
Taxi Prices from Airport to Royal Palm Beachcomber
What is the cost of taxis from the SSR Airport of Mauritius to Royal Palm Beachcomber (or vice-versa)?
Skip the Queues & Pre-book your Airport Transfer to Royal Palm Beachcomber in Advance
Royal Palm Beachcomber is a luxurious hotel located on the north-west coast of Mauritius. This idyllic location offers guests the opportunity to enjoy some of the best beaches and attractions that the island has to offer. If you are planning a trip to Mauritius and staying at Royal Palm Beachcomber, then you will need to arrange your airport transfer to the hotel.
Fortunately, Taxi Service Mauritius is here to help with their private airport transfer service. Their service includes a meet and greet at the airport, where you will be provided with refreshments upon arrival. They also offer child seats upon request, and one seat is free of charge. If your flight is delayed, cancelled or re-scheduled, there are no additional charges.
The distance from the airport to Royal Palm Beachcomber is approximately 71 km, which takes about 67 minutes by car. During the transfer, you will be able to see some of the beautiful landscapes of Mauritius, such as the lush green mountains and the azure blue sea. The journey is truly a feast for the eyes, and you will be able to relax and unwind after your long flight.
When you arrive at Royal Palm Beachcomber, you will be greeted by a friendly driver who will help you with your luggage and take you to your room. You can pay for your airport transfer in cash to the driver after the trip, or pay online via PayPal or credit card prior to the transfer.
Royal Palm Beachcomber is an excellent choice for those seeking luxury and comfort. The hotel offers a range of amenities, including a spa, fitness center, tennis court, and a variety of water sports. Guests can also enjoy gourmet cuisine at the hotel's restaurants, which serve a variety of local and international dishes.
During your stay at Royal Palm Beachcomber, be sure to explore some of the nearby attractions. One must-see attraction is Pamplemousses Botanical Garden, which is located just a short drive away from the hotel. The garden is home to a vast collection of indigenous and exotic plants and trees, including the famous giant water lilies.
In conclusion, pre-booking your airport transfer to Royal Palm Beachcomber is the best way to ensure a stress-free and comfortable start to your Mauritius vacation. Taxi Service Mauritius provides an excellent private airport transfer service, and their friendly drivers will ensure that you arrive at your hotel safely and comfortably. So, book your airport transfer today and get ready to enjoy the beauty of Mauritius!
Directions from Airport to Royal Palm Beachcomber in Grand Bay (67 minutes drive)
Prices displayed are per group and vehicle type, not per person.
We also provide taxis from the Mauritius Cruise Terminal to at affordable rates.
We recommend contacting us before booking to ensure vehicle availability if you need a same-day booking.
An additional fee of MUR 500 may apply on late-night transfers (between 11 pm-4 am)
Payment Methods: (1) Cash payment can be made to the driver in MUR or (2) Pay-Online via Paypal or Credit Card before the transfer. The payment link will be in your booking confirmation email.
The first child seat ordered is free of charge. Any additional child seats ordered will be charged at EUR 10 per seat. If you book a child/toddler seat, please mention the child's age in the booking, as we have 3 types of seats.
Generally, our standard cars can accommodate only 3 passengers with 3 medium-sized suitcases, but you may want to book a larger vehicle if you have large sports bags such as golf & surf equipment.
In case of bad weather, flooding, or any other natural calamities occurring, Taxi Service Mauritius reserves the right to request an earlier pick-up in order to reach the airport on time for departure. Our drivers are forced to make heavy diversions during bad weather because some of our roads are flooded.
For departures, we recommend that your pick-up is at least 3.5 hours before your flight time due to Mauritius' traffic conditions, especially during weekdays in the morning. Use Google Maps to determine travel time and distance or talk to us.
Surfboards, golf bags, and other items are not counted as regular luggage & should be indicated when booking your airport transfer.
A Google Maps pin location is required for all pick-ups at villas or apartments. This will allow the driver to quickly get the directions to your accommodation location and be on time.
Drivers can only speak English, French, Hindi, and other local languages.
If you are paying the driver cash in EUR or USD, kindly ensure that you tender the exact amount as drivers may not always have change in EUR and USD with them.
Taxi Service Mauritius reserves the right to provide free upgrades to bookings & send a larger vehicle without additional charge. In some cases, luxury SUVs are also available to carry standard car transfers, but only when they are available. For example, if you book a family minivan, you may get an executive minivan for your transfer, but never a smaller vehicle.
What People Are Saying About Us
Average rating:
32 reviews
Mar 20, 2023
Tamarind Waterfall Hike
We did the Tamarind waterfall hike and our guide was very friendly and knowledgeable about the local flora; he made us feel safe and the hike was amazing with out of this world views and scenery. The driver was also very friendly; very nice ; clean and airconditioned car. This trip was the highlight of our holiday; we absolutely loved it and took lot of pictures.
Mar 17, 2023
As precise as a Swiss watch.
As precise as a Swiss watch. We booked online all the services we needed (two taxi transfers and two taxi trips around the island) a few weeks before our arrival in Mauritius. Before arrival, we wanted to make some changes in the itinerary, which were with a few e-mails implemented without any problems. Drivers friendly and willing to give explanations when we wanted them. The price compared to "independent" guides is very favorable. Highly recommended!
Mar 15, 2023
We used the Taxi Service for a South tour. After discussing our options with Kevin our driver we set out on an excellent excursion that surpassed our expectations.
Feb 15, 2023
Excellent Taxi service - quick and efficient
Excellent Taxi service with quick and efficient booking. Driver was friendly and helpful, especially as he had to wait longer than expected for us, after we landed, due to a very long wait at passport control.
Thank you.
Feb 6, 2023
Great service and best price!
Great service and best price!! Driver was very friendly, knowledgeable and professional. Would definitely use them again next time
Serving Royal Palm Beachcomber since 1987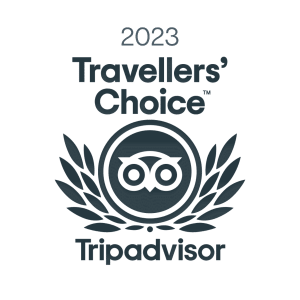 Established since 1987 in Quatre-Bornes, Taxi Service Mauritius, is the first local taxi-hailing company in Mauritius dispatching vehicles to pick-up guests around the island on a 24/7 basis. We've also learned to excel in providing a friendly service to tourists visiting the island. Our online platform is dedicated to visitors coming from over the world & provide them with a reliable transport solution that is both easy to pre-book & pay. We've succeeded in building a very positive 5-Star reputation in 2020 on our TripAdvisor & Trustpilot profiles thanks to our fantastic, friendly & dedicated staff. Unlike the competition, we believe that each & every transfer needs planning & briefing. Based on your special requests, we know who we have to send to you & we won't just send a driver who was just roaming around your pick-up location. At Taxi Service Mauritius, trips are planned in advance to ensure a high level of service & the driver details are sent to customers at least a day before the transfer. That is also why we also urge customers to book at least a day in advance. To cut short, we are the ones that offer great service at a reasonable price in Mauritius (usually 30-50% cheaper than the individual taxis).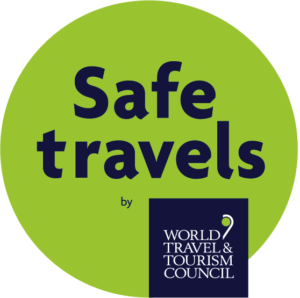 Our fleet consists of brand-new passenger cars, Minibuses (10 & 15 seaters), Coaster Buses, VIP Vehicles & SUVs. All our drivers are licensed individuals, never been convicted to court, have a rating of +4 over 5 & are screened every 6 months by our directors in person. Most of our drivers are local gentlemen, family-man, aged between 30-55 years old & they all have a passion for their job. They love what they do and we invite you to discover it yourself. Unlike other taxi-hailing businesses, we fully know in advance who we are sending to our guests. We believe that every trip whether short or long needs planning & preparation. We will brief your driver extensively based on your requirements for the transfer – Once this is done, we will send you the driver's details for your convenience one day prior to the transfer. Thanks to our drivers & planning team for giving everything day & night to help us achieve success & great customer satisfaction. You can reach us through our Whatsapp or our phone office if you prefer to speak with someone at Taxi Service Mauritius. Or you can simply leave us an email & we will get back to you within hours. Frequent travelers can use our Taxi App to book their trips & earn app-only deals.
WE EXCEL IN:
---
Our contact details are as follows:
Taxi Service Mauritius
Quatre Bornes, Mauritius.
Office: (+230) 463 55 16
Whatsapp: (+230) 58 01 87 12
Email: [email protected]
Looking forward to ride with you soon.

You will receive a confirmation email and voucher ticket instantly after booking on the website or our Mauritius taxi app.
You can present the voucher to the driver either in print or via your mobile.
In the event that you do not receive an email from us after booking, please check your Spam folder or notify us via email.
For the arrival airport pick-up service, our representative will hold a board with your name written on it and wait for you in the airport arrival lounge.
For arrival airport pick-up service, the driver will wait up to 2 hours after your flight landing. Please contact us if you will be late, and we arrange the service accordingly for you. Feel free to Whatsapp our office if you are delayed inside the airport.
On departure, please arrive in the hotel lobby at least 5 minutes in advance of your scheduled pick-up time.
If you cannot find the driver at the airport or pick-up location by the reserved pick-up time, please contact our hotline listed on your confirmation email ticket.
Inquire & Book Your Airport Transfer by Email